Our Professional Counselors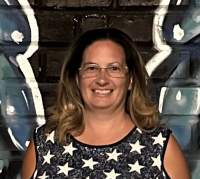 Jodi Julien, DNP, AGNP
is originally from Kansas and has resided in Florida for over 20 years. She has specialized in addiction treatment and other mental health disorders for over 10 years. She began her career working as a Registered Nurse in substance abuse detoxification and has since completed her Adult Geriatric Nurse Practitioner and Doctorate in Nursing Practice. She currently works with individuals with substance use disorder, anxiety, depression, ADHD, and other mental health disorders. Jodi also works in pain management and as a nursing instructor.
Jodi is passionate about caring for her patients and making sure they are treated with the upmost respect and dignity. She believes that everyone is created equal and should be treated that way. In her spare time she loves to spend time with her family and work in her garden.
Credentials:
Licensed Adult Geriatric Nurse Practitioner
Prescriptive Privileges
DEA , with X waiver
Registered Professional Nurse 2009
Florida Multistate RN license
QM certification
Certifications:
AANP- AGNP
Basic Life Support Provider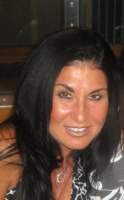 Deborah Gonzalez, Anger Management Counselor, Certified Parent Instructor, Relationship Coach, Master Life Coach, LLC
Life Coaching is a profession that is different from consulting, mentoring, advice, therapy, or counseling. The coaching process addresses specific personal projects, business successes, general conditions and transitions in the client's personal life, relationships or profession by examining what is going on right now, discovering what your obstacles or challenges might be, choosing a great course of action to make your life be what you want it to be.
Anger Management counseling is a time-limited, structured therapeutic-educational process that focuses on:
Defining the many faces of anger
Understanding and identifying one's personal patterns of anger
Exploring personal origins of habitual anger responses
Developing proven strategies for overcoming conditioned responses of anger
Learning & practicing safe conflict resolution.
Understanding how the brain works and being aware of your thoughts is the starting point for nourishing vibrant self esteem and living your inspired life vision
What is Life Coaching?
What Is Life Coaching? "What you seek is seeking you." Life Coaching is a profession that is profoundly different from consulting, mentoring, advice, therapy, or counseling. The coaching process addresses specific personal projects, business successes, general conditions and transitions in the client's personal life, relationships or profession by examining what is going on right now, discovering what your obstacles or challenges might be, and choosing a course of action to make your life be what you want it to be. How Does Life Coaching Work?
Sports. Life coaching often includes principles from sports coaching, such as being your best, doing more than you think you can, working with a team, going for the goal. But unlike sports coaching, most professional coaching is not a competition. Your life coach will help you win in your own life!
Maybe you have never heard of life coaching. Or maybe you think it's for other people. Or maybe you think it doesn't work. Let's clear up some common misconceptions. First of all, life coaching is an umbrella term that encompasses coaching for any number of areas from relationships to finances to cultivating healthy habits. Life coaching is very popular with people of all ages throughout the world. Coaches and clients can be in different places, as sessions most often take place by phone or Skype. There are life coaches for every age group, life stage, ambition, and goal you can imagine. Life coaching is a process and requires the full commitment of the client. Coaches help clients identify blocks, challenges, and opportunities. Additionally, many life coaches are very accomplished in their own lives and are good at asking key questions to unlock their client's potential.
What is Relationship Coaching?
Relationship Coaching is a professional client-focused service which assumes that individuals and couples are healthy, powerful, and able to achieve their relationship goals with effective support, information, and guidance.
The key to a successful life partnership is to work together with your partner to become clear about what you each want. You can then make effective choices so that you both actually get what you want. Once you are working together effectively, the choices and opportunities necessary for success will easily present themselves.
In a relationship there are problems that are solvable and unsolvable problems. Problems can remain unsolved for years when skills and information needed to communicate effectively are not present, resulting in unhappiness and resentment. Unsolved and unsolvable problems result in failed relationships can be prevented or overcome with Relationship Coaching.
Relationship coaching for couples is effective both before and after making a commitment.
NPD (Narcissist Personality Disorder)
If you are struggling with NPD, I am here to offer my certified assistance. I have the knowledge and expertise to help you overcome this challenge. With my guidance, you can gain a better understanding of NPD and learn effective strategies to manage it. Don't hesitate to reach out for help. Together, we can work towards a brighter future.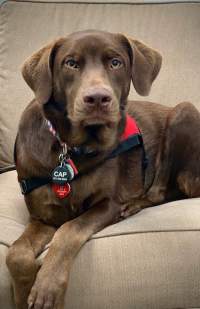 Cap "Therapy Dog with Aurelio Ayuso"
Therapy dogs are trained to provide comfort and affection to people who need healing, stress relief, or social interaction¹. They can visit a variety of settings, including schools, hospitals, nursing homes, hospices, disaster areas, and more¹. They can help to improve the lives of other people by boosting morale, reducing anxiety and depression, and assisting with learning¹.
Therapy dogs are pets that improve your health by giving emotional support³. They can also visit a variety of settings, including retirement or nursing homes, schools, hospice homes, and hospitals³. They are trained to be gentle and friendly and to accept strangers hugging them or petting them³.
Research has shown that the presence of therapy animals can lower blood pressure, decrease anxiety, improve mood and foster feelings of support and confidence in humans⁴. Additionally, dogs can act as a jumping off point in therapy, breaking the ice and opening up the conversation by fostering a safe environment⁴.
It's important to note that therapy dogs are different from service dogs. Service dogs are trained to perform specific tasks on behalf of their owners. They receive rigorous, high-end, task-oriented training aimed specifically at helping their owners cope with disabilities³.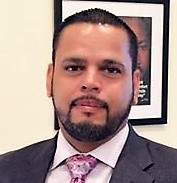 Aurelio Ayuso, MSW, LCSW, CAP, ICADC
Aurelio specializes in the treatment of addiction, trauma, and abandonment using strength based strategies deeply rooted in solution focused, and mindfulness therapies. Aurelio is committed to the mental health and wellbeing of his clients and has been working with those that suffer from depression, anxiety, trauma, and addiction as well as couples and families for over 13 years.
Fluent in Spanish.
Do you feel abandoned by those you love? Do you feel overwhelmed by feelings of dread due to past trauma? Are you consumed by shame? Is living for you a never ending feeling of worthlessness? How many times have you felt you don't belong, even within your own family or circle of friends? Once is too much and I can help. Divorce, loneliness doesn't have to be your future. Nor do anger issues, anxiety or depression. You deserve to have self-worth and a positive tomorrow. Feel free to reach out to me. You are not alone.
Let us discover, together, new ways to look at change. My focus and passion is to help you reclaim your joy and peace. Marriages can be saved. Nightmares can stop and negative thoughts don't have to win.
Our goal will be to find lasting solutions that work for you in your every day life.
Aurelio received his Graduate Degree in Clinical Social Work from the University of Central Florida in Orlando. He is a Licensed Clinical Social Worker as well as Certified Addictions Professional in the State of Florida, and Internationally Certified Alcohol & Drug Counselor.
"My counseling style has developed over time to become one that does not spend time dredging up the past or spending time talking about the past session after session. This approach focuses on finding solutions for today and the future and keeps you on your new path while discouraging looking back because you are not going that way".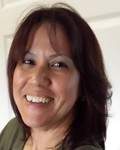 Lisette Perez, MS, LMHC
Lisette's therapeutic approach to counseling is client centered, and she believes every client has the ability to improve their quality of life. She also provides individualized client centered therapy incorporating an eclectic style and incorporating cognitive behavioral therapies, solution focused and Gestalt therapy among others. She focuses on each client's ability to reach self-actualization. Her specialties include pervasive mental illness, autism, child/parent relationship, teens, adults and more! She is also fluent in Spanish.
Healing takes time, asking for help is not easy but it's a brave first step in your journey to a healthier and happier life. Most clients come to me struggling with anxiety, depression or relationships issues that they cannot solve on their own. These issues can addressed through understanding the causes and working through blocks which stand in the way of a happy and healthy mind. I can help you identify the causes of your distress and find relief from symptoms.
My expertise in the treatment of anxiety and depression provides you with the tools you need to live a more balanced and healthy life. If you are looking to find more meaning and purpose in your life but find yourself unsure how to begin the process I am here to help.
I can help you understand and find your path to a fulfilling lifestyle. My experience includes the treatment of depression, anxiety disorders and relationship issues. I can help you find healthier ways to eliminate daily anxiety, social anxiety, trouble sleeping, and phobias.
Qualifications
Years in Practice: 8 Years
School: Nova Southeastern University
Year Graduated: 2015
Membership: Florida Mental Health Counseling Association / 31134817
Member Since: 2014
Membership: American Counseling Association / 6379801
Member Since: 2014
Specialties
Bipolar Disorder
Mood Disorders
Anxiety
Issues
ADHD
Asperger's Syndrome
Depression
Obsessive-Compulsive (OCD)
Oppositional Defiance
Peer Relationships
Pregnancy, Prenatal, Postpartum
Relationship Issues
School Issues
Sexual Abuse
Sleep or Insomnia
Trauma and PTSD
Grief Counseling
Client Focus
Ethnicity: Hispanic and Latino
Alternative Languages: Spanish
Age
Children (6 to 10)
Preteens / Tweens (11 to 13)
Adolescents / Teenagers (14 to 19)
Adults
Elders (65+)
Treatment Approach
Types of Therapy
Art Therapy
Cognitive Behavioral (CBT)
Eclectic
Existential
Gestalt
Humanistic
Mindfulness-based (MBCT)
Narrative
Person-Centered
Play Therapy
Positive Psychology
Rational Emotive Behavior Therapy (REBT)
Solution Focused Brief (SFBT)
Strength-Based
Trauma Focused
Modality
Individuals
Couples
Family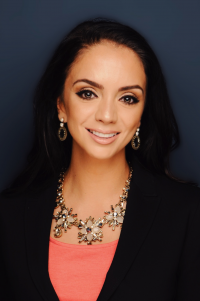 **Cindy Wilks-Vásquez, MSW, LCSW
Cindy Wilks-Vásquez partners with people to help them find their inner strengths and resilience in order to overcome life's challenges and live a fulfilling life. She uses an integrative and strengths-based approach, using Cognitive Behavioral Therapy and Compassion-focused Therapy.
Telehealth Only
Fluent in Spanish and French.
She obtained her Master's Degree in Social Work from Florida Atlantic University in 2020 and is a Registered Clinical Social Worker Intern. She helps people to navigate through life's obstacles and issues related to depression, anxiety, stress, fatigue, life transitions, issues related to gender and sexual orientation, trauma, immigration, people living with HIV, addiction, and family members impacted by addiction.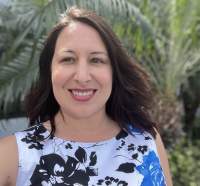 Christy Mares, RMHCI
I'm Christy, a Registered Mental Health Intern with five+ years counseling experience. I am deeply passionate about helping people foster more satisfying relationships, heal from past wounds, and find practical and meaningful ways to live with more joy and freedom. To me, therapy is a place of profound listening, curiosity, attunement and courage. It is a place to learn and unlearn, to hold on and to let go. Individuals, couples and families come to me to work on relational issues, anxiety, depression, grief, trauma, neglect and abuse, gender identity, fertility issues, miscarriage and
infant loss, seasonal affective disorder, COVID-19 emotional recovery, divorce, infidelity and difficulty in life transitions.
My counseling approach combines Relational, Gestalt, Adlerian and Cognitive Behavioral Therapy and Psychoeducation. I provide a safe, nurturing place for you as you heal from the inside out AND the outside in -- by addressing deep emotional wounds and, as you are ready, by providing practical, psychoeducational tools to help solidify your new knowledge and growth.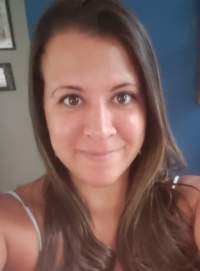 Erika Melecio, LMHC, MCAP
Erika specializes in the treatment of addiction, as well as several mental health disorders ranging from depression and anxiety, Bipolar Disorder, to PTSD, personality disorders, as well as psychotic disorders. Erika utilizes a number of modalities including Cognitive Behavioral Therapy, Solution Focused Therapy, Motivational Interviewing, Dialectical Behavioral Therapy, and Mindfulness amongst others. Erika has been in practice for close to a decade and has earned her license in Mental Health Counseling, as well as being a Master's Certified Addiction Professional. Erika has worked with many individuals including couples counseling and family therapy. Erika is also a fluent Spanish speaker.
Throughout my years of practice, one of the things I enjoy helping people find is inner peace. Whether you are in the deepest parts of depression, overrun by your anxiety, controlled by your addiction, or there are certain issues in your life that are negatively impacting your ability to function, and have a happy, healthy life, maybe now is the time to talk about it. I am a big believer in empowerment, working hard in therapy, and utilizing different techniques to help you regain that inner peace that may have been lost along the way. I want to work with you as a team because with two people, absolutely everything is possible. I want to be there as a therapist, to help build you up, support you, but also help you be honest with yourself and accountable. At the end of the day, when all is said and done, my biggest goal for you is going to be simple….for you to no longer need my services. Why? Because if you no longer need my services, it means that you have regained your peace, you have regained your strength, you have regained your confidence. It means that you now have the tools to address any issues that try to derail you, and best of all, you will have the insight to overcome and thrive. So let's begin this journey together, and get you to the place you want to be, emotionally, mentally, and psychologically.
Fluent in Spanish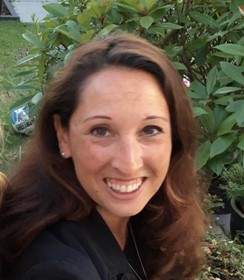 Cherith Bounds, MSW, RCSWI
With a Master's Degree in Social Work, a Bachelor's Degree in Elementary Education, and experience as a certified Exceptional Student Education teacher, I am passionate about helping all individuals facing a variety of social and emotional challenges. I specialize in working with children, adolescents, and adults using a strength-based collaborative approach. If you are struggling with trauma, stress, depression, anxiety, social struggles, college and career challenges, LGBTQ+ related struggles, grief, loss, divorce, addiction, I can help you discover solutions and successful coping skills for a positive future.
Using an accepting and collaborative approach, I believe in treating everyone with compassion and respect while giving special attention to your strengths.
Specialties:
ADH
Autism Spectrum Disorder
Addiction
Career Counseling
Coping Skills
Depression
Eating Disorders
Anxiety
Relationships
Self Esteem
Stress
LGBTQ+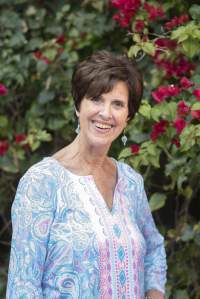 Suzanne Sunkel, MA, NCC, EMDR therapist, Registered Mental Health Counselor, RMHCI.**
Do you ever feel stuck in a cycle of anxiety, depression, substance use, or reliving past traumas? We will walk together through your counseling journey by applying techniques and strategies which support your goals. Discovering patterns which no longer serve you can clear the way for the release of painful thoughts, memories, and habits. I enjoy collaborating with new and existing clients who seek a better understanding of themselves and the world around them. Let's navigate life's detours together. Our office serves Vero Beach and surrounding areas.
I utilize EMDR, cognitive behavioral therapy, solution focused therapy, nutritional influences, and Christian integration with clients. I collaborate with clients who are motivated to strategically shift through attitudes, behaviors, and feelings which increase stress.
I look forward to working together in a safe, confidential environment. Your goals and well-being are my primary focus.
Maybe we can put this at the end:
Suzanne has her master's in clinical Mental Health Counseling, is a Nationally Certified Counselor (NCC), an EMDR therapist, and a Registered Mental Health Counselor Intern, RMHCI. Suzanne is a member of the International non-profit association EMDRIA, which upholds the highest standard of training for EMDR therapists.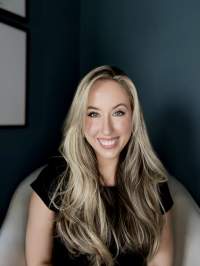 Kendalyn Lambert, Registered Mental Health Counselor, RMHCI
I'm so glad that you are here. Being human can often be painful,
lonely, and difficult. As a therapist, I honor the courage and vulnerability that it takes to reach out for support. It is no small task to look at the broken, painful parts of our lives. However, the choice to do so is also a choice to create meaningful change and to find healing.
I consider it a privilege to play a role in the stories
of my clients. I use a gentle CBT-influenced, trauma-informed
approach to guide clients through the arduous journey to healing and wholeness. I am an EMDRIA approved EMDR therapist, and have completed training levels 1 and 2 of the Gottman Method for couples. It would be my joy to walk alongside you in this sometimes messy and painful, but worthwhile and rewarding experience of therapy.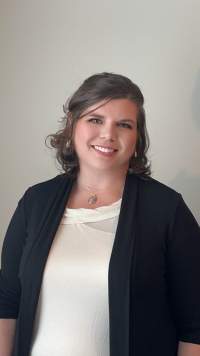 Amanda Hoogkamp, Registered Mental Health Counselor, RMHCI
As you take a deep breath, know that you have already taken the hardest step towards change. Acknowledging that something needs to be different is a brave and important decision. Let me assist you in the rest of your journey. My approach to therapy is unique in that I integrate multiple types of therapy with each client. I believe in finding what works best for you and what brings the most change and help to your situation.
Therapy can be challenging as you navigate through uncomfortable emotions and experiences, but I am here to walk alongside you and support you through this journey. My experience ranges from working with individuals struggling with anxiety and depression to those who have experienced deep trauma and abuse.
I hold a MA in biblical counseling and can integrate faith into our sessions when requested. My goal is to create a safe and non-judgmental space for you to explore your thoughts and feelings. Together, we will work towards healing, growth, and a better understanding of yourself.
Remember, seeking help is a sign of strength, not weakness. I am here to support you every step of the way as you embark on this journey towards a better and more fulfilling life.
Located in Hazlet, New Jersey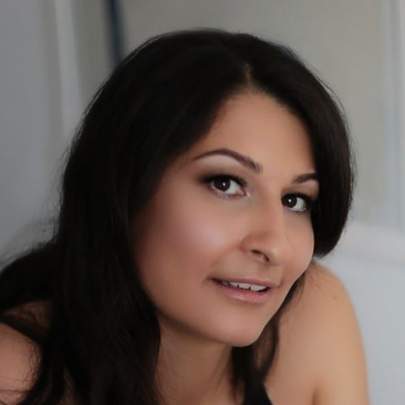 Danielle Parascondola, CAM
There are times in our lives where we experience anger and stress. Sometimes that anger will create a loss of self, family, friends, our jobs and even our health.
As a Certified Anger Management counselor, I want to help you identify those problems and explore ways you can express your anger with healthy behaviors. My experience also comes as a Crisis Counselor, helping people move from a hot to a cool place safely.
My goal is to help you identify and achieve your personal goals by coping with the issues that are causing stress and anxiety. I take great pride in the progress and success of my clients and look forward to helping you. I am currently in the process of obtaining my mental health degree from NOVA Southeastern University. Get in touch to learn more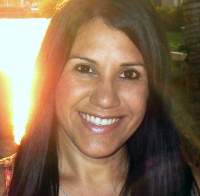 Ann "Anita" Kelly, MS, LMHC
Anita works in the downtown Orlando office and in the Hiawassee (Metrowest/Dr.Phillips) Orlando office. She facilitates weekend workshops at the Vero Beach office.
Ann "Anita" M. Kelly, is licensed with the State of Florida as a Licensed Mental Health Counselor # MH12491, She works with adolescent and adults in an individual, couples, family and group setting.
Anita facilitates weekend workshops at the Vero Beach office.
She is licensed with the State of Florida as a Licensed Mental Health Counselor # MH12491 and is also a State of Florida, Notary Public, I.D. # 1318601
Ann (Anita) works with adolescent and adults in an individual, couples, family and group setting.
Using a cognitive therapy approach and incorporating interactive practices, Anita will formulate a treatment plan that helps you recognize change. Her therapeutic approach is to provide support and practical feedback to help clients effectively address personal life challenges. She integrates complementary methodologies and techniques to offer a highly personalized approach tailored to each client.
With compassion and understanding, she works with each individual to help them build on their strengths and attain the personal growth they are committed to accomplishing. If you are ready to master something new call Anita today!
Anita has successfully completed the Florida State Licensed Clinicians Supervisors Training, and she is a Notary Public in the State of Florida and can perform marriage ceremonies and renewal of wedding vows.
Are you a law enforcement officer, first responder, military service person with a special circumstance?
Are you a person experiencing a hardship?
Are you struggling to pay the high counseling fees in the central Florida area?
Call today and ask how CPO can help you afford counseling.
Telephone counseling is available under special circumstances; if you think you qualify please do not hesitate to ask.
Office: 407-896-8380 or Text: 321-436-7600
Email: CounselingProfessionalsOrlando@gmail.
Anita facilitates weekend workshops at the Vero Beach office.